Our Philosophy
Dumont Eye Care is dedicated to providing our patients state-of-the-art eye care of uncompromising quality, with personalized attention to each patient's needs. A thorough eye examination demands time and care, and as our patient you will receive the benefit of an unhurried and careful comprehensive eye exam.
Take a moment to browse our site and familiarize yourself with our practice.
WE ARE CLOSED ON THE FOLLOWING DAYS:

MONDAY, MAY 27, 2019 [MEMORIAL DAY]
SATURDAY, JUNE 29, 2019
SATURDAY, JULY 27, 2019
THE DOCTOR IS NOT IN ON THE FOLLOWING DAYS:

WEDNESDAY, MARCH 20, 2019
SATURDAY, JUNE 5 2019
THURSDAY, JUNE 27, 2019 – SATURDAY, JUNE 29, 2019
THURSDAY, JULY 4, 2019
Meet Doctor Sunga and his professional staff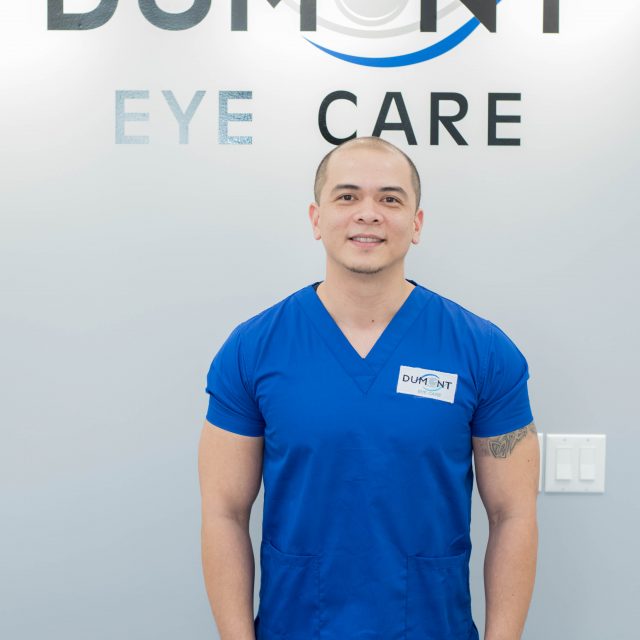 Alfren Rebancos
Position:
Front Desk Receptionist
Alfren (Pen) works in the front desk alongside John. He greets the patients, make phone calls, schedule appointments, and creates/maintains charts.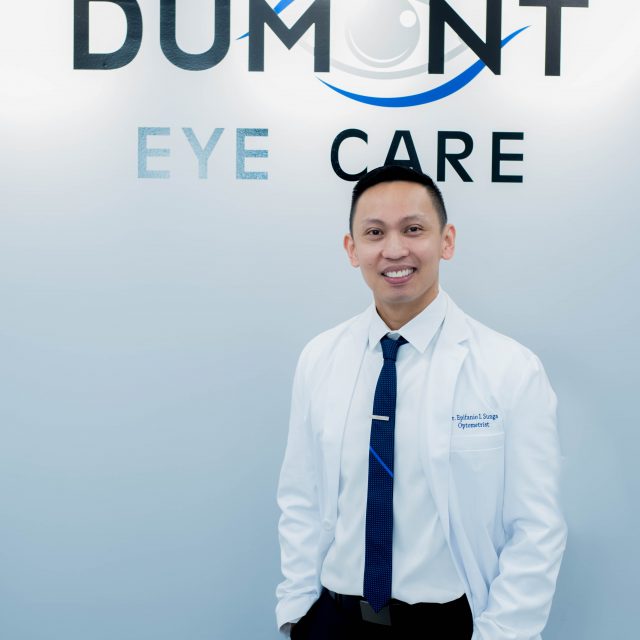 Dr. Epifanio Sunga
Position:
Doctor of Optometry
Dr. Sunga provides complete optical care to his patients, including examinations of visual acuity and prevention or treatment of eye health conditions, such as glaucoma. He also specializes in contact lens fitting, including soft lenses, spherical lenses, toric lenses, and presbyopic lenses. He has a special interest in using the latest technology in examining the health of the eyes. Dr. Sunga has always expressed a great deal of care for his patients and passion for his work.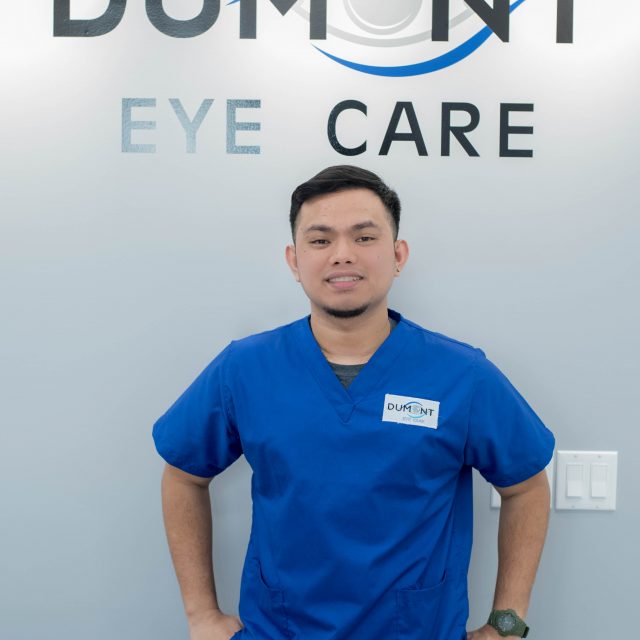 Edmark Alfonso
Position:
Optometric Technician
Edmark joined the DEC team in June 2017 as an Optometric Technician. His task is to conduct Pre-Examinations for the patient such as: color vision, depth perception, refraction, tonometry, and visual field test. He has great passion in taking care of the patients.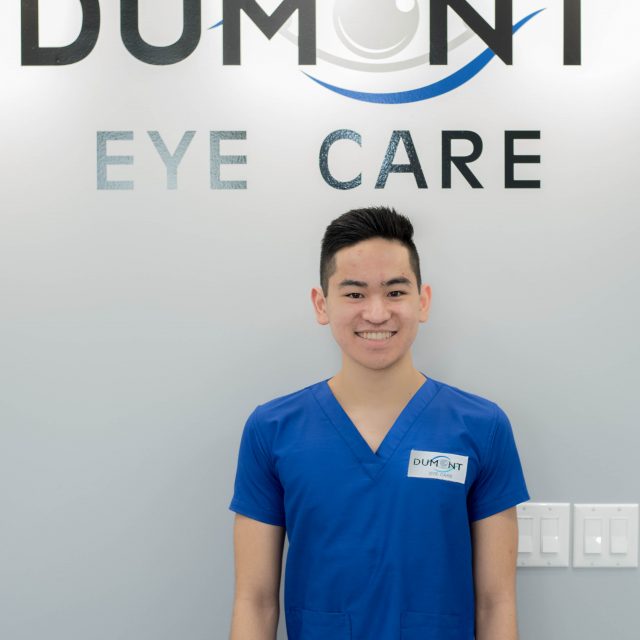 Gerard Yabut
Gerard is an undergraduate at Seton Hall University who interns in the office by assisting the Optometric Technicians and performing clerical duties.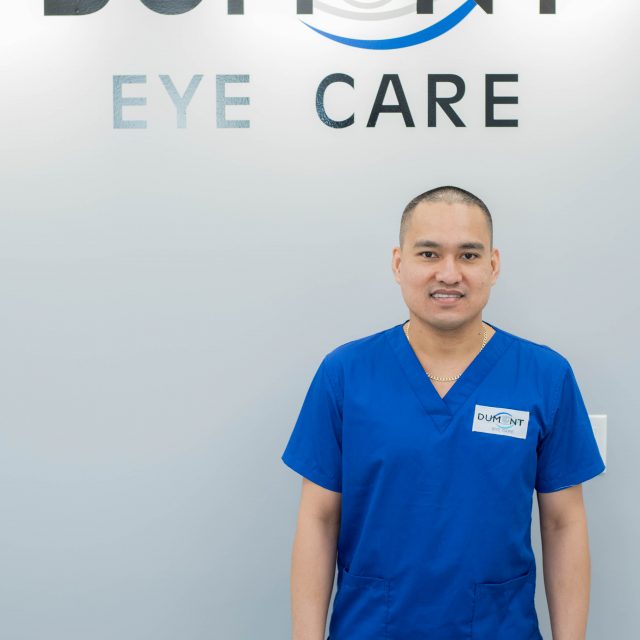 Jonathan Salazar
Position:
Assistant Office Manager
Jonathan (John) assists Priscila in managing the office. He maintains the flow of patients by checking their insurance eligibility and making sure everything is set before the patient leaves. He is approachable and welcoming to all patients at the office and on the phone. He provides great service in taking care of patient inquiries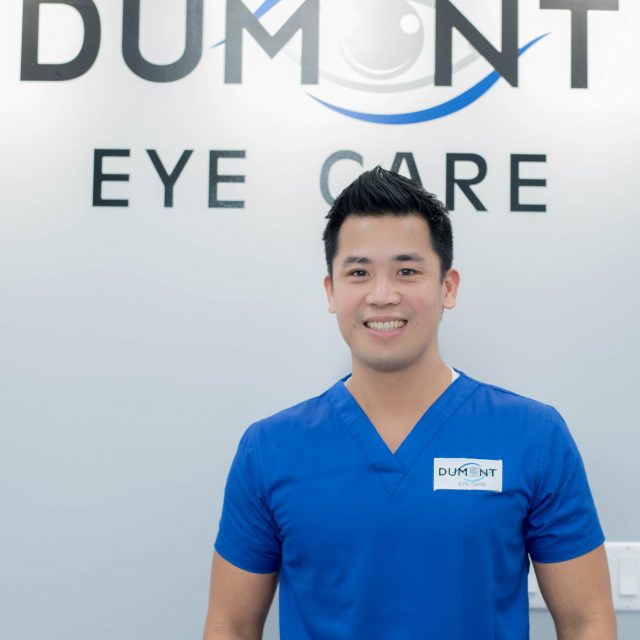 Joseph Cabildo
Position:
Front Desk Receptionist
Joseph, our newest employee at Dumont Eye Care, assists John at the front desk. He greets patients and aids in maintaining the flow of patients by checking their insurance eligibility, creating/maintaining charts and answering/making phone calls.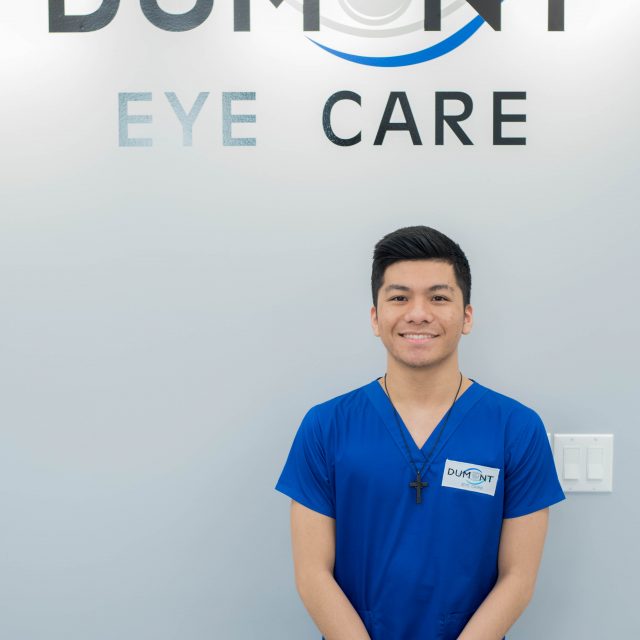 Lester Yabut
Lester Yabut is an undergraduate at Fairleigh Dickinson University Metropolitan Campus who interns in the office by helping manage the server and database in addition to managing the accounts receivable reports.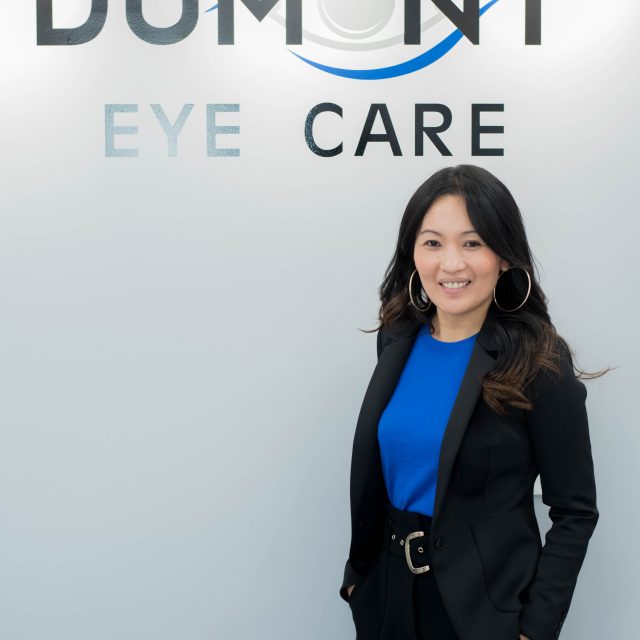 Priscila Pascual
Priscila established Dumont Eye Care with Dr. Sunga. She specializes in billing and verifying insurance coverages in addition to being certified in medical billing and coding. She is also remarkable at assisting patients in selecting eyeglass frames. Being the office manager, Priscila handles any problematic issue at the office with the goal of providing quality service to the patients.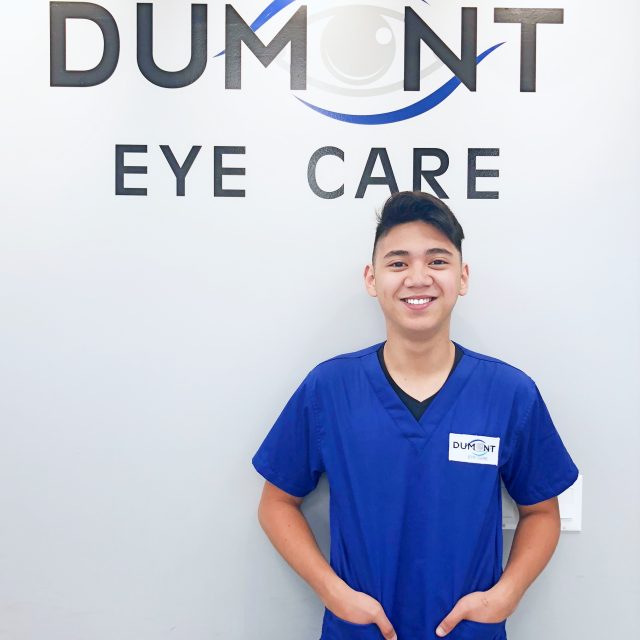 Khaycee Depositar
Khaycee is an undergraduate at Ramapo College, studying computer science, who interns at the office and handles patient's needs. He has experiences in conducting pre-examination screening and front desk duties. He also performs minor information technology (IT) tasks by maintaining the offices' systems.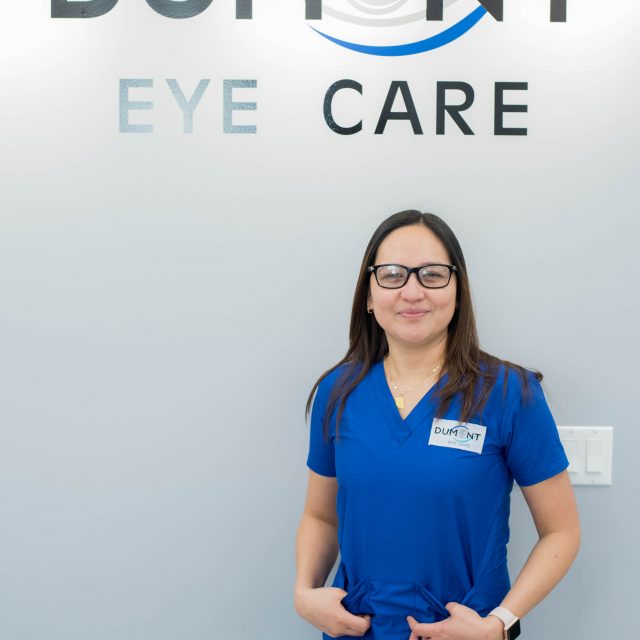 Tarcila Yabut
Position:
Billing Representative
Tarcila (Cel) assists Priscila in the billing department. She manages the accounts receivable reports for the office and does product inventories.