How We Started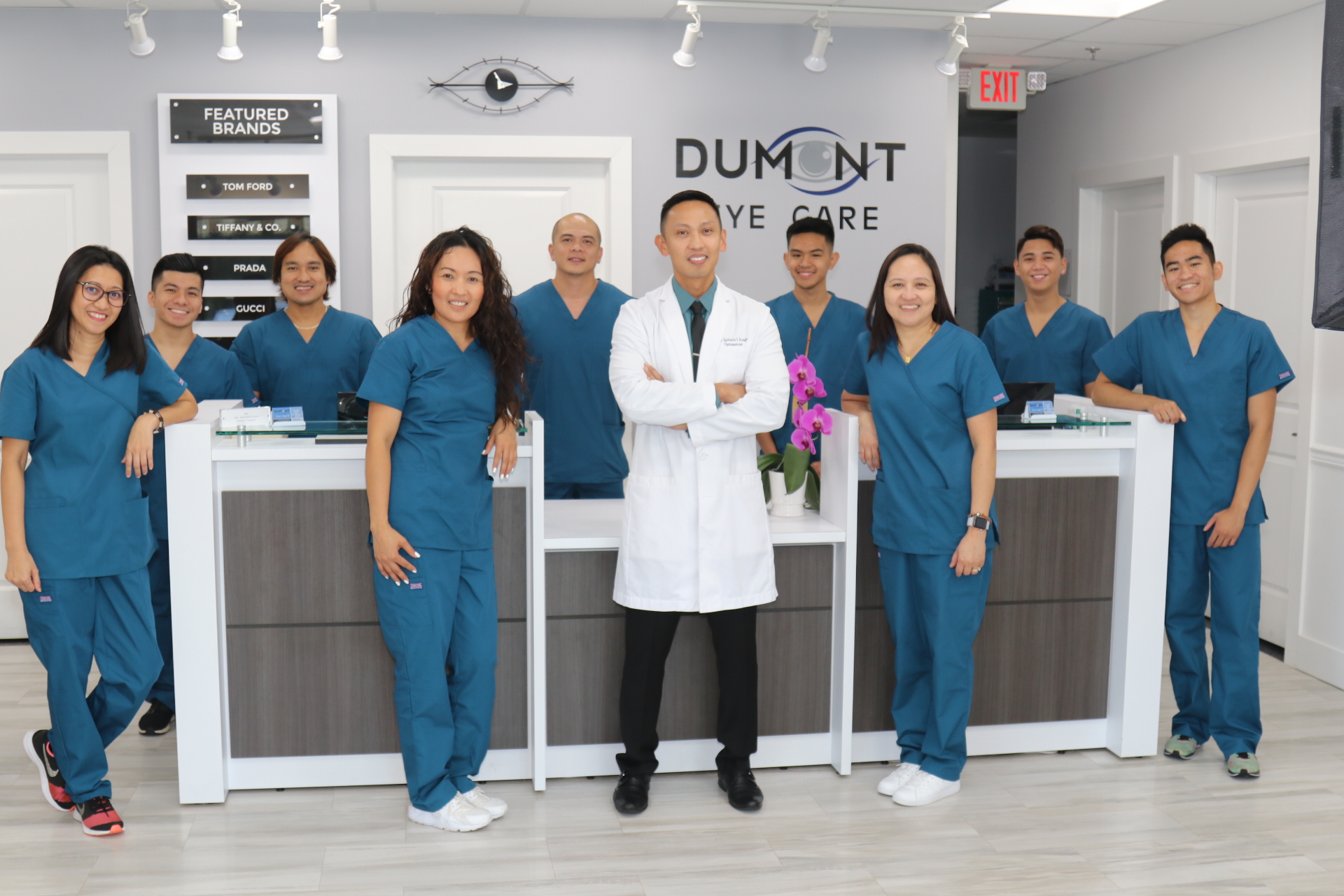 Dr. Sunga established Dumont Eye Care in the Presidents' Square Mall at the corner of Washington Ave. and Madison Ave., with goals to serve those around the community in which he grew up.
Originally from Bergenfield, NJ, Dr. Sunga began his journey to optometry at Gannon University, Pennsylvania where he received his Bachelor's degree. He then obtained his degree as Doctor of Optometry from Pennsylvania College of Optometry and was awarded Clinical Excellence in the Pediatric Internship of the Mr. and Mrs. Thomas P. Lynch Pediatric Unit.
In 2007, Dr. Sunga established Dumont Eye Care and immediately became one of the most loved optometrists in the area. His charismatic personality and thorough examinations were pleasing to many. Dr. Sunga and his staff demonstrate the willingness to go the extra mile to meet everyone's eye care needs.
The Dumont Eye Care Team strives to provide the best quality eye care while building strong relationships with our patients.